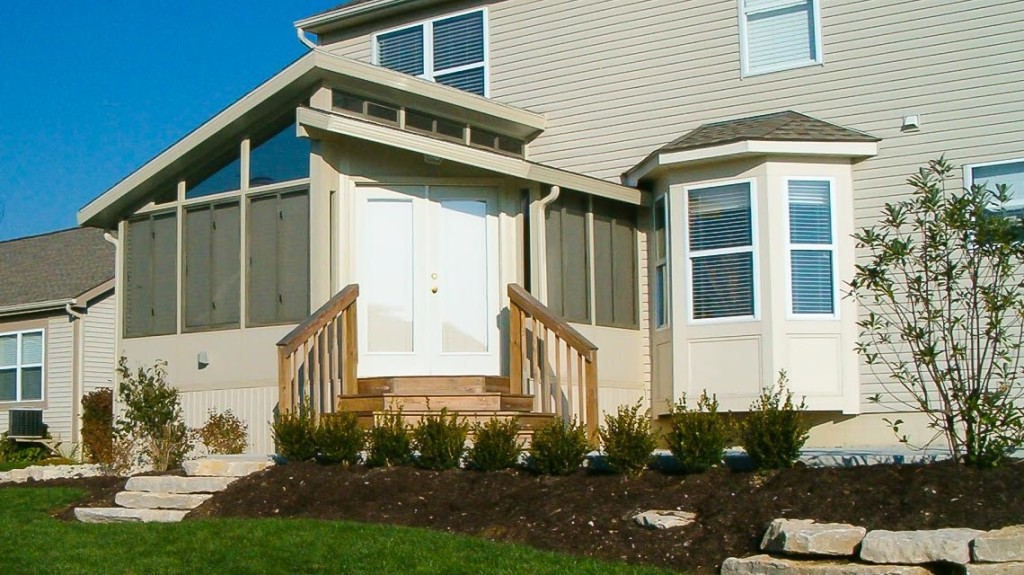 Room Addition Tips
CALL US TODAY FOR A FREE QUOTE
(614) 333-3146
Room Addition Plans
You might live on a large acre ranch, but the majority of us have a finite amount of space in our homes, and we are always constantly trying to maximize what little space we have.
You should look at all the ways in which you can expand your ground floor. No matter if you are thinking of selling soon, later, or never, it is a wise idea to add additional space to the ground floor since as you age, you will be less able to climb the stairs of your home. If you have a single level home, this will not be a problem.
You should realize that this house addition will use up your yard and change the shape of your home and your yard area. The majority of house additions are toward the back of the house, so the look of your home from the street will probably stay the same. If you have a large yard and have several feet to spare of it, this is no problem.
If your yard is not large you need to determine property lines so that you don't waste money. Additionally, if you have a really small yard, and your room addition will leave you with almost no yard at all, consider taking up the rest of the back yard and getting a more spacious room addition.
Second Story Room Additions
Another idea to make more room is to build up. Second story room additions are a little trickier in that the weather will need to cooperate since a portion of the roof will be open for a small amount of time. This is a great for a master bathroom or for extra bedrooms if you are thinking of having more children. Depending on your situation, building up can at times be less expensive per square foot than building out because there will not be any need for foundation building. This does not always happen, however, so make sure you consult the builders or architects early in the process so that your course is properly set before things get too far.
Hidden Costs for Room Additions
You will need a little more heat and air conditioning during certain times of the year you might have to recarpet several other rooms to match the new carpet in the addition, and your furniture might not work as well with the added space.
Not that you would stop your room addition plans because it might cost more to heat your home, but you just need to consider the changes to your home that will after the house addition is complete. These changes do not mean that your house addition was the wrong move or that something is not working, this is just how the process works.
The Best Advice
The very best advice about room additions is to get in touch with professionals as early on in the process as you can. You need to communicate with the builders, contractors, architects and any other sub-contractor whose knowledge you need.  Their time is valuable, so give them respect, particularly if you haven't secured financing of if your room addition is a long ways from breaking ground.
We also provide: Home Repair in Columbus Ohio
Room Additions
Room additions in Columbus Ohio are one of our favorite projects to complete. Our room additions are all custom from the blueprint drawing to the final stages of grass seed in the yard.
A room addition is a great way to enhance your backyard, add value, and overall backyard appeal. These custom projects are an extension of the home and the homeowner.
We match your home addition with your house to create a space extending a living area, kitchen or just have a nice bonus room. We would be happy to show you our gallery of room additions to help you visualize what can be made possible on the back your home.
We do our sketches right there in your home with you so that you can work with us and see all the possibilities. Turn your backyard into added value and space with a customized home room addition. Give us a call and we can help answer your questions.
We Proudly Service