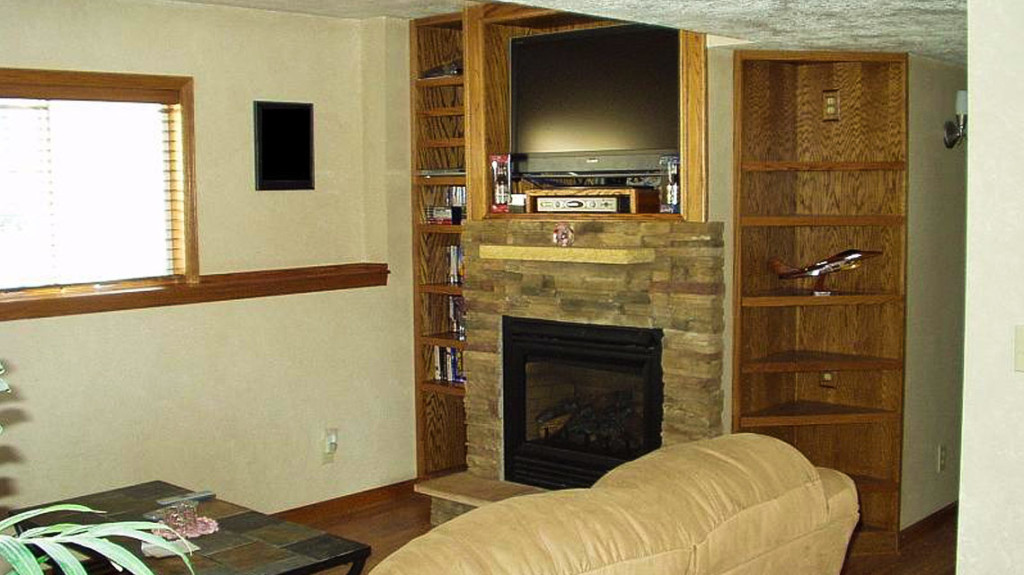 Custom Wood/Mill Work
Are you a homeowner just looking to do some carpentry work? Perhaps adding crown molding to an existing area or new trim throughout your home?
We can help you with your custom projects! If you can visualize it, we can build it! Other examples may include new cabinets or built-ins for each side of your fireplace as is shown in the photo.
We can customize your home to include those special custom touches that make your home exactly the way you want it.
Give us a call today and share your ideas and let us help you with these custom projects!